We've made hiring human beings easy again.
It's innovative, addicting, and it works.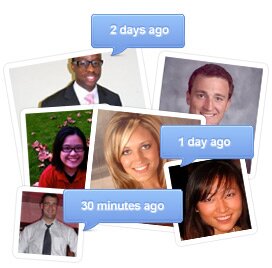 Create a Bullpen of Talent
Why do you wait until the position is vacant or you are desperate for a hire to start recruiting? You waste time, money, and energy which leads to a bad hire. What if, instead of only looking for people the minute you need to make a hire, you could be cultivating an ongoing relationship with these passive candidates who are potentially interested in working for you?
Let us build your bench of candidates to browse and pull from at any time.
The internet has made it easy to have too many applicants and that never ending pile of unqualified resumes is just wasting your time and destroying your HR Brand. Give people that are serious about working for you, a chance to pitch themselves and join your bullpen.
Bullpen pricing: Starts at $199/month

White Label Solution
Coming Soon!
Find out how we can customize this streamlined hiring process to gain specific insight and information you are interested in while maintaining the look and feel of your own website.

"Hire Like the Big Boys," as one of our clients put it.

Campus Recruitment Package: Through our network of campus partnerships and workplace experts, we can design and implement an internship or entry level hiring program based on your specific needs and desired campuses. Campus recruitment programs vary based on needs.
Contact us to learn more!